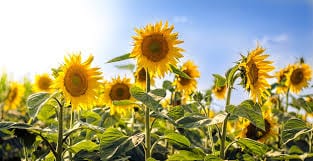 Farm Fresh Weekly| Delivered Local Anyday
Summer Is Sunflower Time

Summertime Seasonal Special!!
Take advantage of the season's best...
sunflowers are a farm fresh, affordable option!
If you are looking for sunflowers, you found them!
We will have sunflowers in stock (while supplies last) every week,
now through early fall.
They will be available every Monday until they are sold out!
As always, we will hand-deliver your farm fresh sunflowers
to the recipient with a smile!
What could be more sunny and happy than that?